This project is based on my life story and about creating a system of wealth and stability to all BAZA holders and traders. They are unique and single edition 1 of 1 NFTs. Total supply of only 888 bad ass zombie apes, not affiliated or associated with any other projects. We also will give back by NFT giveaways and airdrops, we strongly believe: If you cant share, you cant earn.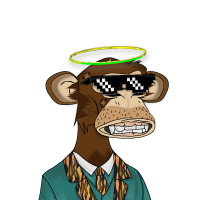 Hello Bad Ass,
We're so excited for all of you to join our amazing community. People love the BAZA artwork, it's beautiful and eye catching so BAZA is here to stay for the long run, join our community on Discord and become a BAZA member and holder of a Bad Ass Zombie Ape NFT now!
Why BAZA ?
We did some research, and so far we can say that right now we are at a critical moment in the NFT space. A lot of people know about NFT's, everyone is creating them causing chaos everywhere. The problems most projects have are: no research is done most times, proper roadmap isn't put in place, and most are only seeing the next 3 to 5 months of their projects.
Minting
Both the BAZA Boys are MINTING NOW at a price of 0.00888 ETH and the whitelist sale for the BAZA Girls just began (Public begins November 1st). This is an NFT project to watch, where holders get access to exclusive merchandise, special events, along with a special custom PFP made By Makoe.